Raven found himself laying face down on a cold stone floor. His head throbbed, his arms were tied behind his back, and he had no idea where he was. There were no familiar scents to work with, and no real lighting around. Which was probably for the best. But how had he gotten there?

Frowning, he recalled investigating some Crusaders. He'd found a route they were using to funnel criminals and Loyalists to a prison. Rumor had it some not so fun things were happening there. On the route though, he hadn't expected a trap. He remembered a magic circle turning on under his feet. He remembered a bluish white light. And he remembered a lot of pain.

He sat up groggily and looked around, his eyes adjusting to the darkness he spotted the silhouette of what he assumed was the guard at the door. When he sat up, the figure moved, and pain shot through Raven's body. He gave a cry of pain and fell over. Okay, these guys were getting it when he got free.

"Easy there," the man spoke in a soft, but dangerous voice. He seemed to be rather happy with the situation. "Raven Flametongue was it? The Crusaders want you locked up pretty bad. But then… so do we. You've caused us a lot of trouble in the past."

"Who ar-ARGH!" Pain shot through his body again. Okay. That was infuriating. The cuffs were sealing his magic in. That was fine… he was still plenty strong. Once he could move he'd prove it.

"Shh…" The man said quietly. He held up something that glinted for a moment before continuing. "Each time I push this, it starts sending raw magical energy into your body. I've been told it's quite… excruciating at higher levels."
_________________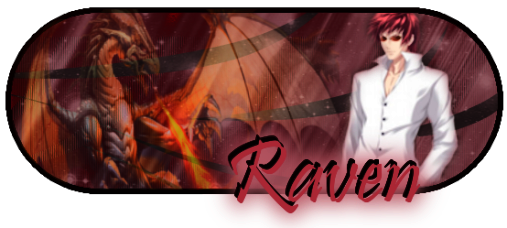 Guildless C





Posts

: 117


Experience

: 100


Primary Magic

: Fire Dragon Slayer


Secondary Magic

: N/A

---



Charlotte ran a hand through her silver hair as she sighed, pushing past another patch of tall grass. She was going to take a day off from planning an attack on the crusaders and Shadow Heart that day. Everything was set aside and she was going to help find new recruits. However, her idea went down the drain when a lower ranked member came running in saying something was going wrong in worth woodsea. Charlotte dismissed it as nothing out of the ordinary until someone else same came running in with the same problem.

That's what lead her to where she was now. In the deeper part of the forest. It was quite dark thanks to all the dark clouds hanging right under the sun. It was going to rain soon, she realized in frustration as the girl went ahead trying to find a lead on anything extraordinary going on in the dark woods.

Deeper part of the woods have been a place that Charlotte ignored unless it was really important. It wasn't because she was scared but because she knew a lot of strange things lurked around at that place. If she wasn't careful, she would get trapped one way or another. Things got incredibly worse when the monsters like vulcans started showing up around there too.

The two thin metal bangles on her left hand made a clink sound as she pushed a low tree branch away from her. However, she immediately let it go and assume its original place when she moved behind the tree in a quick soundless motion. There were several men guarding the entrance to a cave. She didn't notice it till she saw the tip of their spear like weapons and hopefully, they hadn't noticed her.

"Hey...you think that Raven guy will be of any use to us?" She heard one of them ask another.

"I don't know, George. All I know i that "he" wants him for something," the other replied, sounding bored.

"It's kind of irritating though "He" isn't telling us anything…" the other sounded disappointed as Charlotte stood rather still. Who is "he" ?

_________________
Council B





Posts

: 296


Experience

: 326


Primary Magic

: Lightning Magic


Secondary Magic

: N/A

---

Age

: 23



---
Permissions in this forum:
You
cannot
reply to topics in this forum