Matthew "Nines" Evercross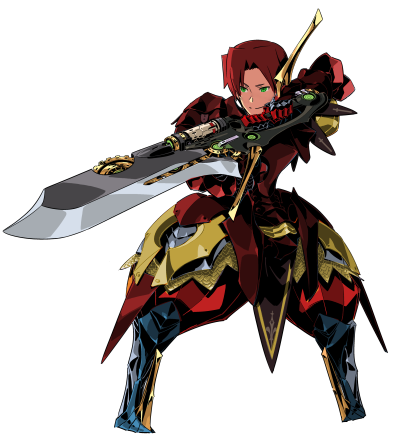 [Attributes] (Insert *'s in each category using the guidelines in the attribute topic)
Power
- **
Agility
- **
Toughness
- ****
Intelligence
- ****
Willpower
- ***
[Basic Information]
Full Name:
Matthew Evercross
Alias(es):
Nines
Gender:
Male
Age:
34
Birthday:
September 09th
Sexuality:
Unopinionated.
[Characteristics]
Height:
5' 4"
Weight:
165 pounds
Hair:
Auburn
Eyes:
Bright Green.
General Appearance:
Matt is five foot four the average size for those in his family. Physically he is well built, athletic but not intimidating, his muscle tone shows his profession of a fighter rather than that of a thinker or a paper pusher. His auburn hair falls just long enough to cause him to push it to the side if he reads as it gets in the way, its length only beaten by the fact that it's messy and changes styles every time its messed with during sleep or him scratching his head. Skin wise his skin is remarkably pale, and unmarked by the combat his body says he's been in. His eyes are a bright unforgettable green, with a gaze that examines and calculates casually rather than coldly. His smile is more of a warm greeting, and his gaze is normally that of a friend or a kind father or mentor.
Matt has two normal clothing set ups in his life, when his armor is on, and when his armor is off. When is armor is off he wears a standardized version of the Magic Council uniform, tailored to comfort for himself, the sleeves rolled up to above the elbows and a lack of an overcoat. The coat itself falls to his thighs and he wears a pair of matching uniform pants with it. The Magic council symbol appears over the left side of his chest rather than his right, and two more of them one for each shoulder. He wears a pair of fingerless black gloves on each hand with the magic council symbol engraved with gold finery into the back of the right glove.
His armor covers his entire body except his legs, in plate mail. The color is the same color as the uniform for the magic council, and has gold inlays accessories and finery in the work. The armor is lighter past the shoulders on his arms allowing him to keep his speed up with his preferred weapon, a sword, without losing too much protection. His torso is covered in a unique lay designed by himself allowing maximum protection with limited lack of mobility, the parts he couldn't cover in plate have been covered in chain mail, and thrown under a layer of uniform matching finery normally of gold.
His legs have a lack of protection besides boots for his feet and the shape disguising large cloth pants he wears over his uniform pants, this is to provide some form of protection from combatants trying to hit his legs, while sacrificing no mobility loss in his lower body due to armor.
Personality:
Matthew Evercross can be described as a kind, peace loving man. Polite to everyone he meets. He treats everyone he knows with respect even though he may not trust them. However he is a thinker at a base level, whenever he encounters someone he immediately plans for the worst case scenario, or for a fight to break out. This reaction has been taught to him throughout his life of a fighter, its best to plan for the worst to happen even when it may not.
Matt takes his job as a seeker seriously, hunting down and apprehending both the dangerous and the guild less. During his job of a seeker Matt will attempt not to provoke a violent response from the target immediately, he will instead try to apprehend his target without force. However force will be responded too in kind and he will chase his target if it flees.
Within combat Matt has no concept of hesitation, if he sees an opening he will attempt to take advantage of that opening if possible. He tends to forget if he's not in his armor during combat, he's slowly trying to get rid of this critical flaw, but bad habits die hard.
Likes:
Combat:
Matt is a bit of a combat junkie. He enjoys the thrill of a challenge, and enjoys that even more so if its the challenge of combat. He's honorable and humble to his betters, and if the opponent can prove that he cannot beat them, then he will admit that.

Polite Conversation:
Matt enjoys interacting with people in a not violent way as well. People are interesting in multitudes of ways, and he enjoys learning about people in the only way that you can, communicating with them.
Puzzles:
He enjoys the thrill of victory when he solves a complicated puzzle. He also periodically enjoys creating them, however as he has trust issues he has yet to let anyone try them, let alone find out about their existence.
Dislikes:
Brutal Arrogance:
Matt has a problem with people who take advantage of the fact they are better then other people. He can stand people declaring their the best, or their really good at something. However he cannot stand people who say these things and then brutally harm someone or cause damage to something because they can, or it amuses them.
Injustice:
He dislikes when people are slighted without a proper reason. He dislikes people being bullied or mistreated in general, and he tries his best to stop these things when he can.
Murder:
He is against the deliberate murder of people. He has a few rules about killing someone himself, that he follows absolutely, and feels people should follow them as well, however he knows that not everyone feels the same way. He forgives murder in self defense.
Motivations:Protectorate:
He desires to protect the people of Fiore. Its why he joined the Council's forces, and explains how he feels about his job and his personal views on the death and mistreatment of individuals within his area of control.
Experience:
Alot of the reasons why he enjoys combat, and hunts down and protects people from violent or guildless mages, is not only protection of the innocent, but also a motivation of self growth. He wishes to get stronger so he can protect those who cant defend themselves, so he throws himself at challanges as best he can to encourage this growth.
Fears: Death:
He fears the death of hundreds, of thousands, of millions. He fears Fiore in ruins, and its innocent lost under the rubble of the burning land. He fears what could happen if another war broke out while they were under the duress of probable terrorists within. The fact that no one is strong enough to save all of Fiore is known to him, however the thought it could happen and all of Fiore could burn scares him.
Relationships:
He fears growing attached to people beyond that of common friendship.
[Life]
Occupation:
Magic Council Seeker
Family:
He once had a brother who was trained in the same way he was, however he had different motives in life which brought them into conflict.
Medical Conditions:
TRUST PROBLEMS!
Pets:
Nope.
Hometown:
Home is where the heart is, and his heart takes his feet down the road to where he needs to go.
Secrets:
He's a Holder type. He has no elemental strengths. His magic requires two items, one he doesn't have.
History:

Matt was born to an inventor and elemental mage. He had a single older brother and a sister. His mother died during the birth of her daughter the youngest of the three.  Their father raised them the best he could. However being a guild less mage, life was hard on them. He invented a way his kids could use to learn magic at an early age, and taught them how to use holder items and how to fight. Matt enjoyed fighting; however his brother was more into the pleasure from the pain he delivered than the joys of the challenge. Matts brother and sister were surprisingly good at elemental magic for how young they were, and his father was also teaching them that.

Matt was incapable of casting basic elemental magic so his father taught him more of the holder type magic. His brother learned as well, so that that would be equally paced within the fighting style they were learning of blade and armor. However the power went to his brother's head, and when he felt he learned enough he turned on his family, starting with their father and sister in their sleep.

Matt and his brother fought over the Holder items his father had invented for the two. In the end his brother got away and fled into the wilderness with nothing but his blade, and Matt's lay shattered after breaking his brother's armor.

It wasn't long after that, that Matt joined the magic council to be trained to fight against other mages. After being trained and initiated, as well as a few years of experience, Matt heard rumors of a man with a blade never seen before, wielding more than one type of magic and causing chaos where he went.

Matt pursued these rumors after receiving permission to hunt the one responsible. He chased these rumors until he found where the man was heading currently. Within the Worth Woodsea he found the man, his brother, a wandering guildless mage acting as a bandit. Preying on the innocent and killing the weak. Between the two Matt tried a diplomatic approach but he knew it was futile, and a fight broke out between the two siblings.

His brother had learned many ways of using the blade their father invented to boost his own elemental magic, but Matt had learned how to use the armor to its fullest potential. At the end of the fight Matt stood where his brother never would, on the other sibling's corpse. Matt held his brothers blade, forged by the hands of their father, and wielded by a mad man who became a monster, and he cast it off the nearest seaside cliff on his way back to report in that his mission was a failure. The chase of his brother took him years. He was sure headquarters would be upset, or think he was dead.


[Guild & Magic]
Guild:
The Magic Council - Seeker.
Guild Tattoo:
Nines tattoo can only be seen when his right hand is placed palm down over his right eye, as it burns an iridescent green over the back of his hand and seemingly over his face as well. Other than that he openly wears the sigil of the Magic Council on his armor and uniform when not armored.
Magic:
Revolver Drive.
Caster or Holder:
Holder.
Description:
Revolver Drive magic was a form of holder magic taught to Matthew and his brother by his father, who invented it. It uses a special combination of two Holder items, being blade and armor, the blade being the offense of the magic, and the armor being the defense of it. The concept was simple, the blade was capable of dealing elemental damage, and the armor would amplify the strikes using Force magic. In the same concept the Force magic would be used to defend the user, and the elemental blade would allow the wielder to deflect elemental strikes.
The added benefit from this co-operation between blade and armor was a specially designed Lacrima mechanism within the blade that took up its primary Lacrima slot to allow the wielder to place elemental Lacrima in the sub slot, however removing the capability of casting spells with the blade, and only being able to deal that element of damage with the strike upon the enemy.  
However when his brother broke off from the family, the fight between the two siblings ended up with one of the two blades broken, and the other one left with the brother, leaving Matt only his armor and basic swords to rely on.
Strengths:
Revolver Drive Magic has strong defenses and versatility. It's meant to be used while fighting a magical opponent as the combination between elemental magic in the blade and physical magic imbued in the armor allowed them to cover both defenses. Strong against multiple opponents as it prioritizes a strong defense and using mistakes to strike hard and fast to the opening provided by the opponent. Once had the capability to switch elements mid combat to counter multi-element capable mages.
Weaknesses:
The magic has absolutely no ranged capabilities beyond that of a sword or other martial weapon strike. Is a holder type magic so is completely unusable without his holder equipment. Holder equipment is armor making his running speed quite slow. Has a lack of elemental defenses due to the fact half of the equipment required for his brand of magic is unavailable to him. Used to be capable of defending against multiple elements with a single item, is no longer capable of this.
RP Sample:

It was amusing the all of it. She drank another bottle of Vodka that he had handed too her earlier, she was pretty sure they grabbed all of it from the liquor store, all of it. Pretty sure, but then again her memory was getting fuddled in the mess of the Alcohol. Why couldn't she talk again? Fuck it, she couldn't remember why, the fuck was stopping her? She finished the bottle of vodka and looked up at Nazomi with a large grin plastered on her face, mostly because this was the second best day of her entire life, and the fact she had a pirate hat on. He seemed to be enjoying himself as well, with his silly and totally fitting shark fin on his head.



He mentioned cops.

Then he mentioned Priests.

Then he mentioned fucking with said cops or priests.



Oh this was as good as the time she took Atrum to that Wrestling match. Oh god this day was fantastic. And it was only just beginning. She grinned at the mass of people in the confusion and chaos that had happened, she tied a bandana around her face from her swag pile and grabbed an Indian plastic bow for children, and a bunch of suction cup lined arrows and chuckled to herself as she grabbed another bottle of vodka, and a bottle of Whiskey. The crowds were thinning out in response to the "Ghost", and "Demon" running around the Chuckie Cheese. She ate three slices of Pizza in rapid succession and took a shot of Vodka to wash it down, then giggled again.



She walked behind the desk of the "Prizes" area which had been rapidly abandoned in the ensuing hurricane of actions. She looked around and found about 300 miles of string, yeah it was an over estimate but she didn't care; she had to prepare for the cops, and or the priests. She looked for funnier "Prizes" but naturally in the dawn of the 20'Th century prizes stopped being fun. So she shrugged and prepared for the best event sense that one time Atrum accepted the challenge from a Wrestler to get in the ring.



She poured the Whiskey in a plastic cup, and placed the roll of rope in the plastic cup as well, and then she waited. As she waited she drank from the bottle of Vodka in her coat pocket, eventually she would invest in a hip flask, she really needed a hipflask. Didn't matter, She pulled the rope out of the whiskey, and proceeded to tie it to the arrows then shoot them at the ceiling. It took her a little bit, but she got the five arrows on the ceiling in the exact way she wanted too. It was perfect in her mind for whatever would happen next. That's when she heard the cop cars pull up.



She was surprised she was drunk enough to miss the sirens on their way there. From the amount of doors there were a bit of them. They were probably here for her, which amused her greatly. Luckily the walls were thin and she could hear them at the front door of the building.



"Father, I don't care if there were reports of a demon I want you behind me, they mentioned a little girl in all this and the last thing I need is someone making crazy assumptions and one of my men freaking out"



Oh Nazomi would be pleased, there were COPS AND PRIESTS. Whatever the man had planned could only get better, if he planned, she hoped he planned before he disappeared. She looked around in her booth for the nearest hiding spot, which was the ball pit, it was a ways away and she was 100% sure she wouldn't make it in time without looking 100% suspicious. So she decided to wait it out and when shit got serious to make the run for it with her distraction, which would probably get massively out of hand because she just remembered liquid drips.



Oh well.


Five cops entered the building, surrounded a priest. They weren't surprised at all to see what appeared to be a nine year old kid surrounded by stuff and a bandana over her face with a pirate hat on. Its amusing what surprises people and what doesn't.


One of the cops approached Koori and smelt the alchohol first, "Sir she's been drinking." He said to his sergant, obviously the guy that was in charge of this situation. The elderly man sighed; he'd prolly never met a semi-drunk off her ass 9 year old before. She hiccupped under the bandana, and jumped onto the table holding the plastic cutlass above her head in her other hand was a strand of the rope she attached to the ceiling.


"PREPARE YOUR'SELVES FOOLS, FOR YOU HAVE JUST WALKED THE PLANK. YOU ARE NOW IN AN OCEAN OF FLAMES." With that a slight spark of Reishi was all she needed to set off the rope. Blue flames crackled to life from her hand holding the rope and shot straight up its flameable self straight to the ceiling, burning to life the five point pentagram she had made out of the rope and darts.


"BEHOLD THE POWER OF THE GREAT STAR CHILD OF GHOST MEXICO!" With that and a mad cackle she threw the rest of the whiskey at the first officers feat and lit it as well with her Reishi manipulation. Then took off running for the ball pit and dove in head first.


It was painful, because ball pit. But it was totally worth it looking back on that moment she dove in.


This day just got better and better with age. Like fine wine.
Username:
Mooch.
Face Claim:
Custom modifications to Etrian Oddessy class "Imperial"
Desired starting level:
3
Council C





Posts

: 195


Experience

: 200


Primary Magic

: Re-equip: The Sentinel


Secondary Magic

: N/A

---

Age

: 25



Aite, so I'll be grading this app today.

Already it looks quite well done for an app. Your skills at recoloring are still as awesome as ever. And you're pretty detailed everywhere, which is nice. Which brings me to the problems.

Sexuality: Unopinionated (Spell check hates this word apparently) doesn't make sense to me. Reading it, it seems like he has no opinion on sexuality in general. That field is for which way he swings, not his opinion on the matter. It's a little nit picky I know but please fix.

Now for the magic. It checks out save for one problem. You're basically starting with two separate holder items. A sword and Armor. While you cannot start with both at the same time, I am willing to say you can start with one, and have the other be inactive, but still have it.

Change the description to match what the one item can do, and you should be golden. You know how to get a hold of me if you have questions.
Admin




Posts

: 113


Experience

: 122


Secondary Magic

: N/A

---



Actually the sword is broken, he uses mundane weapons and maintains the Armor.

the Armor is described as being able to amplify physical strikes or help with his defenses.

I was going to rebuild the sword during play at a much later time, however sense it is still part of the magic he uses its mentioned, and is clarified as broken.

His brothers sword he threw into the ocean.

as for the sexuality thing, thats been corrected.
Council C





Posts

: 195


Experience

: 200


Primary Magic

: Re-equip: The Sentinel


Secondary Magic

: N/A

---

Age

: 25



Alrighty then. You are approved for level 3!
Admin




Posts

: 113


Experience

: 122


Secondary Magic

: N/A

---



Similar topics
---
Permissions in this forum:
You
cannot
reply to topics in this forum