A rainbow of bright neon lights flooded the streets of Hosenka, and rain poured down on the earth like tears from Heaven. The heat was finally beginning to fade away, the last vestiges of the blistering summer. Felt like the build up to another mess like the Magic Council's little guildless hunt. No solid evidence or anything. Just something in the air. Abigail's hand went to the scar across the bridge of her nose. She'd be lying if she said she didn't feel somewhat relieved now that the Council repealed that awful law. It meant less problems for her, and she could move around without having to worry about the Council's Seekers hounding her. She could focus on the chase.

Her hand drifted down to the scar on her collarbone. Even now, it still caused the fiery-haired adventurer pain. Not pain of the body, but of the mind. She had abandoned her friends, to continue chasing her sister, so that she could kill her. Gods, but her life was all kinds of screwed up. Emiliana needed to die. She was sure of that, and nothing would convince her otherwise. But abandoning Larcs and Zel? She had dragged them all across the universe, then dropped them like a bad habit the minute she thought she'd lose Emiliana's trail. If that wasn't coldhearted, then what is? Abigail felt like this hunt was slowly killing herself on the inside. And yet... she knew in her heart she had to be the one to stop Emiliana, once and for all.

Sighing, her fingers wrapped around the silver crucifix hanging off her neck. With it still in hand, she traced the sign of the Cross on her body with her fingers in blessing. Then she brought the crucifix to her lips and lightly kissed it. It's funny. Ever since her encounter with Aleph, her belief in God had done a complete 180. But then, if you'd met an angel, even a fallen one, wouldn't you reconsider your stance on the Big Man? Not that she was in the mood for debating theology at the moment. Bending over, Abby laced up her black leather boots and rose to her feet. "Time to go to work..." She mumbled, making for the door to her hotel room. On the way out, she snatched her red leather jacket off the coat rack and threw it on over her black tank top. Sewn into the back was an armored woman with flaming wings and a spear, the words 'Let Me Live' sewn above her in cursive.

It was just a short walk down the hall and past the front desk before she was outside. The rain had petered out into a light drizzle, and the moon was shining down. She couldn't help but be reminded of those ol' Boggie movies Dad liked to watch during his spare time. She wasn't any Sam Spade or Phil Marlowe, but she was definitely going to be doing some detective work tonight. She had another lead on Emiliana, having overheard some people on the road mentioning seeing a woman dressed like a priest checking into a hotel here in Hosenka. It wasn't much to go on, but Hell. It was worth checking out. There was a slim chance that maybe Emiliana had slipped up and left some sort of evidence behind in the room. Putting on a confident smirk, Abigail reached into her jeans pockets for her cigarettes and lighter, lighting up.

The walk to the hotel Emiliana had supposedly crashed in was short and uneventful. Nothing to look at but the signs, written in a language that was eerily close to Japanese. It made her wonder what this world's equivalent to Japan was like. She'd only been maybe a couple times in her own world (perks of having a Japanese aunt and uncle), but she loved it. As her head floated up in the clouds, Abigail didn't realize someone was walking ahead of her, and she bumped into them. "Shit! I'm sorry, man. Didn't see you there." She exclaimed, struggling to keep her balance.
_________________
"
My song of the end
I had seen it in my dreams
My song of the end
I can't stop the darkening clouds.
"
-Blind Guardian,
A Past and Future Secret
Guildless C





Posts

: 65


Experience

: 57


Primary Magic

: Takeover: Angels


Secondary Magic

: N/A

---

Age

: 26



Raven normally wasn't one for rain. But this particular evening it felt strangely... refreshing. It felt like it was washing off all the gunk weighing him down in life. He felt a little better about having revealed his secret. Only a little though. He still needed to get stronger, and so he was going to. But that meant tying up loose ends so he could 'disappear' for awhile.

And that's what brought him to Hosenka. He was ready to vanish thanks to his supply stop in Kunugi. So now he was going south, away from Era. The further he was from Era, the less trouble he'd get sucked into until he was ready. He was sure Kotone could handle it anyway. At least for a little while at any rate.

Neon signs blinded him for a moment, and he was forced to grin slightly. Some places just had it so much better after the war. There was no mistaking that, no matter how people argued it. The hustle and bustle seemed so... normal. Scents and sights could easily mix and blur.

The rain continued pittering against his his black leather jacket. The wings glittering every time a neon sigh flickered. Auburn hair was matted to his head, having clearly been out in the rain for awhile now. His hands were in his pockets as he walked forward, just losing himself in the crowds of people. It was an increasingly habitual occurrence for him.

He knew it was wrong to lose himself amidst the sea of people. To get caught up in their emotions, their wants, their desires... He was a dragon slayer. But ever since he'd met Kotone that gnawing loneliness couldn't be ignored. Why? Why did he have to hide it all from her? He could have opened up and told her he was a Dragon Slayer like her. He could have forged a bond.

No! Hands clenched into tight fists at the thought. Those were the feelings he was getting swept into. Those were the feelings he had to resist. Those were the urges he couldn't give in to. Because then he'd be giving up his mission, his one purpose in life. He had to...

"Oof!" Raven stumbled back a step as a body crashed into him. His hands left his pockets as he fell into a ready fighting stance. Bumping into him could mean several things. He had to... to.... he stopped and blinked, seeing a rather familiar form in front of him. "Oh... Abigail! Don't startle me like that... I almost started swinging!"
_________________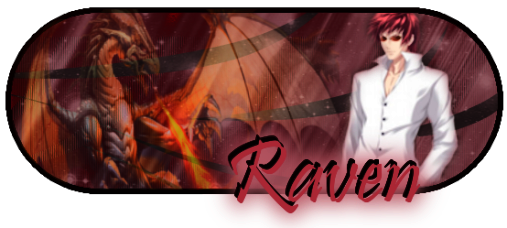 Guildless C





Posts

: 117


Experience

: 100


Primary Magic

: Fire Dragon Slayer


Secondary Magic

: N/A

---



It took a moment for Abigail to regain her footing, and during that moment, she was certain that she would fall squarely on her rear. But, quickly, her feet found the ground again and her equilibrium was restored. Reoriented, now Abby could get a good look at the man she had accidentally collided with. The man who had just now dropped into a fighting stance, almost instinctively with how quickly he'd adopted it. Even with the lights given off by the signs, she found it difficult to recognize the man's face, likely due more to all the colors mixing and blurring than the darkness of night. If he were farther away, her myopia would've made it even harder.

But the man seemed to have an easier time recognizing her in the psychedelic neon rainbow, as he fell back into a more casual posture and referred to her by name. The voice she recognized immediately, and that seemed to help her eyes penetrate the brightness of Hosenka's lights. The man standing before her was Raven. He was the first person Abigail had met in Fiore, at least in the sense that she'd spoken to him at length. He'd been kind enough to help her gain her bearings, and explained some of the more recent events to her. Seeing him here brought a smile to her face, and she dragged off her cigarette before speaking.

"Sorry, Raven. Like I said, I didn't really see you there. Guess I was away in my own little world..." She muttered, scratching the back of her head sheepishly. She really was bad about getting lost in her own thoughts. Of course, with everything she'd been through in her short life, it was hard not to get swept up in self-reflection. She couldn't even imagine how bad it was for people like her father. So much world experience under their belt in spans as short as twenty or so years. It must've been incredibly overwhelming. Tucking some hair behind her ear, Abigail continued. "Anyways, I'm happy I ran into you again. Was wondering how you were doing since we last saw each other. So what brings you to Hosenka?"
_________________
"
My song of the end
I had seen it in my dreams
My song of the end
I can't stop the darkening clouds.
"
-Blind Guardian,
A Past and Future Secret
Guildless C





Posts

: 65


Experience

: 57


Primary Magic

: Takeover: Angels


Secondary Magic

: N/A

---

Age

: 26



"Well, to be fair, I was lost in my own head too," Raven shrugged with a slight sigh. He let the remaining bits of tension drain from him and adopted his more aloof look again. He'd gone to a lot of work to look like a worthless fool most of the time. He hoped she didn't pick up on his reaction when she bumped into him. "So I guess I'm sorry too."

"As for what brought me here..." He trailed off looking thoughtful. How much did he want to say? Not much. Otherworlder or no, secrets were secrets. And they had to be guarded and kept from everyone. But what to say? It was a long moment before he shrugged and linked his fingers behind his head. "I was going to vanish for a couple of weeks to take care of some personal business."

"So I was going to a few places to tie up loose ends," He was lying through his teeth again. Though it wasn't wholly false either. Then again... was simply being vague a lie? It felt like it when he was the one doing it. He resisted sighing again as he offered a forced smile. "This was the last town I needed to visit. I've finished my business though, and so I'll be leaving when this storm lets up."

"What about you?" He asked shifting his focus to her. He gave her a curious look and a slight grin as he started looking around. "There hasn't been any trouble to get into around here. So you must be pretty bored right now miss traveler."
_________________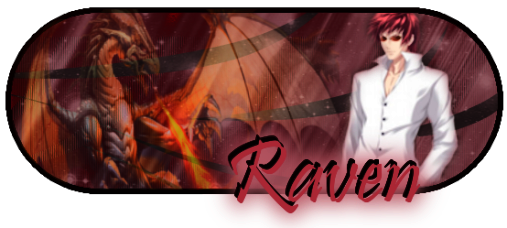 Guildless C





Posts

: 117


Experience

: 100


Primary Magic

: Fire Dragon Slayer


Secondary Magic

: N/A

---



Abigail chuckled when Raven mentioned that he had been spaced out as well. Good to know she wasn't the only one, then. Still, it brought to mind just how similar the two of them were, an observation she had made when both of them had met. To be honest, she still found it eerie. Especially so since she often felt the same about Zel. A low, tired sigh escaped from Abby's lips when her mind turned to Zelgodas. Christ, she hoped he was okay. She knew he'd be angry with her about... well, everything. But that didn't matter so long as he was still alright.

Taking another hit off her cigarette, the redhead listened patiently as Raven explained his business in Hosenka. Apparently he was looking to get away from things for a while, so he was going around Fiore to settle accounts so he could disappear more easily. And Hosenka was his last stop. She could understand wanting to just sort of drop off the face of the world for a couple days. Just forget your responsibilities and take it easy. Hell, a couple weeks ago she had gone on her own little vacation. Not that it'd done much to ease her mind. But it certainly helped her regain some energy.

When Raven turned the conversation onto her, mentioning that things were all quiet in Hosenka, she couldn't help but smirk. "I 'unno. Trouble seems to have a habit of finding me wherever I go." She said with a laugh, exhaling a cloud of smoke and watching it drift up into the air. "But nah. I'm here dealin' with my own troubles. Caught word that the murderer I'm after had been spotted here a few days ago, so I'm headed over to the hotel she was apparently stayin' at to see if there're any clues to find."

Abigail wouldn't mention how much she doubted that she would find anything. Emiliana was damn good at covering her tracks. Almost maddeningly so. And yet, Abby couldn't help but feel like her sister was slipping, making mistakes. Only minor mistakes, to be sure. But they were still mistakes, something she could capitalize on. But at the same time, the fact that Emiliana was beginning to drop the ball worried Abigail. It meant she was getting desperate. And desperate psychopaths were the worst kinds to deal with, in her experience. Dragging off her cancer stick again, she continued.

"Wanna tag along? I could use another pair of eyes, somebody to watch my back." Abby asked, stuffing her hands into her pockets to keep them warm. Her face betrayed nothing, simply displaying a small smile. But inside, she was already chastising herself for dragging yet another person into her crusade. This didn't involve Raven in the slightest, and on top of that, he was looking for some alone time. What right did she have to ask for his aid under these circumstances? And yet it was true. She needed another set of orbs combing that hotel room, somebody with a fresh perspective. She might've known what to look for, but there was always the chance that Raven would point out something that she would normally overlook. Abigail sighed, exhaling more smoke, as she awaited Raven's answer.
_________________
"
My song of the end
I had seen it in my dreams
My song of the end
I can't stop the darkening clouds.
"
-Blind Guardian,
A Past and Future Secret
Guildless C





Posts

: 65


Experience

: 57


Primary Magic

: Takeover: Angels


Secondary Magic

: N/A

---

Age

: 26



Something was weighing on Abigail's mind. That much was obvious to Raven. However, she hadn't been willing to open up much, and so he hadn't pried. His job was to protect Earthland, to protect Fiore. As cold as he might have sounded saying it aloud, he could only carry one world on his shoulders. Of course, if another world's troubles spilled into Earthland, as Abigail's sister had, then he was obligated to go lay a beat down where needed.

So when she mentioned her sister might be in town, the Dragon Slayer perked up slightly. He listened intently, watching body language and searching for hidden tones. All were important when the hunter was this closely related to the target. In his experience at any rate. When she asked him along he straightened up fully and squared his shoulders.

"I was just about to offer you a hand," He grinned widely, a spark of excitement present in his voice. He linked his fingers behind his head and struggled to keep his magic at bay, but the area did warm up slightly. His eyes glinted warmly, if a bit mischievously, in the evening light. "My little journey can wait a few extra hours. It's going to be pretty boring anyway."

"And, if I'm honest," He continued, managing to sound serious while looking like a maniac. He was more bored than he thought… He was going to have to fix that after this little foray into the scene of a crime. "I wouldn't be able to focus on what I need to with a psychotic blood mage on the loose. Who knows what she might summon or what she might twist people into."
_________________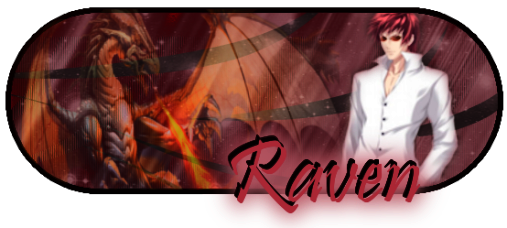 Guildless C





Posts

: 117


Experience

: 100


Primary Magic

: Fire Dragon Slayer


Secondary Magic

: N/A

---



Abigail's lips twitched in something resembling a smile when Raven said he was planning to offer her assistance with her hunt. She was appreciative of the sentiment, but the fact that he was so ready to involve himself in her affairs disconcerted her. Even Zel had been somewhat wary of the whole thing. He asked questions. They amounted to little more than, "What are we doing, where are we going, and who do I need to kill?" But they were still questions. Sighing, she took one final hit off her cigarette and dropped the butt onto the sidewalk. Sometimes, she absolutely hated this.

"Alright. Well, the hotel she supposedly stayed at is only a few minutes' walk. C'mon." She said, suddenly all business, and began walking down the street. Her strides were long, purposeful. She covered more ground with a single step than a person half her height would've in two. As she walked, Abby pulled her hands out of her pockets, a hair tie held between two fingers. Wordlessly, she secured her hair into a ponytail, tucking whatever loose bangs she had behind her ears. This was another clue that the happy-go-lucky, jokey Abigail wasn't here now. She was on the job. She had work to do.

The walk didn't take that long. Two, three minutes tops. By the time they arrived at the hotel, the rain was beginning to pick up, as if perfectly timed. Abigail took a minute to look over the outside of the establishment. It looked like... well, it looked more like a motel than a hotel, to be honest. And with how much she traveled, Abby damn well knew the difference. It was a two story, brick building, with multiple numbered doors on each floor. Closest to the sidewalk was a door that led into the reception area, presumably. The building was L shaped, and wrapped around a square parking lot filled with numerous vehicles. She found it strange that such a style of hospitality establishment would be found this deep in the town. It'd make more sense for it to be located on the edge of town, near the main road, so that it'd be the first thing travelers saw. But what the hell did she know? Maybe this was the only space available.

Shrugging, she turned to look at Raven. "Well, this is the place, if people've been telling me the truth." Her face was stone cold, like marble. Impossible to read. "Think we should talk to the owner, or would you rather start kicking doors down? Might be faster that way."
_________________
"
My song of the end
I had seen it in my dreams
My song of the end
I can't stop the darkening clouds.
"
-Blind Guardian,
A Past and Future Secret
Guildless C





Posts

: 65


Experience

: 57


Primary Magic

: Takeover: Angels


Secondary Magic

: N/A

---

Age

: 26



Similar topics
---
Permissions in this forum:
You
cannot
reply to topics in this forum