Page 3 of 3 •
1, 2, 3
Raven was noncommittal. It could have been worse. He could openly despise the idea, despite obviously wanting to connect to people. He didn't seem to grasp how much easier it would be in an environment where joining pretty much instantly meant someone was one of the family. If he didn't grasp that though, he wouldn't understand any better if she tried to explain it. Feelings weren't something people could properly convey, after all. "The door's always open," she told him with a slightly exaggerated shrug.

Cerys was starting to get restless, as was evident in the ways she'd been moving around the last few minutes. Eventually, she hopped up with an athletic roll, standing and putting her hands in her pockets. "Blue Pegasus? Like any family it's a bit hard to explain, at least to me," she decided, finally pushing her hair out of her right eye. "I dunno. Most people are pretty genuine. Fairy Tail is roudy and genuine, Lamia Scale is calm and casual, and Blue Pegasus… well, officially we have a reputation for being on the fancier side, though when your guild master is a former model with lots of modeling jewels and her last Ace is someone who wore suits all the time… it's hard to shake that assumption, huh?"

The new Ace tugged at her own jacket. "The hall itself may be made like a mansion, but the building blocks – that is to say the people – come from all walks of life. Even if it attracts people from the richer side of things, many of them dress and act more casual. I can tell you right now we probably drink more wine than the other guilds," she decided with a wink.  "And some of us… don't exactly fit in with properly polite society. But if you're part of the guild, you're family. Even if someone doesn't get along, any of us would give our lives for anyone else. That goes doubly true for me."

Cerys looked around since she was feeling fidgety, moving her feet a bit and adjusting her stance. "Blue Pegasus's general focus is on keeping people safe and happy, able to enjoy the life they choose to pursue without too much drama, and with the support people need. At least, that's what I always got out of it. It extends to those around us as well. We try to solve problems, and that includes keeping Fiore safe, not just our own. It's why we're helping the Council with their rogue problem. It's a problem that could get a lot of people hurt, and no one wants that."
Blue Pegasus B





Posts

: 68



"...I see…"  Raven closed his eyes and took a full minute to process the information just handed at him. So that confirmed the rumors he'd heard about Blue Pegasus. The fact that the ace said they supported the Loyalists did confirm a lot of things for him. "I was eventually going to ask about that."

"I don't know what having a family is like," Raven admitted as he rubbed the back of his head slowly. "There was me and my father but… I… I can't really describe it. The relationship isn't what I've seen normal families have. But then again, I don't really seem to know much about all that stuff. I might know what it's like and simply don't know that I know."

"I'll be honest," He continued quietly. "I was on my way to Blue Pegasus. I was out of the loop for awhile and wasn't here when the Council split and Shadow Heart attacked. When I came back, Fiore was divided and ripe for an invasion. Families have been pit against each other, and people are taking advantage of everything. So I was asking around about what happened, and other details related to it all. I'm not in control of guild, or a group. I can't just kick open a door and say fix things. But I can find the source of the problem and root it out. That's what I've done every other time."
Guildless C





Posts

: 117



The source, huh? Cerys's stance became a little less relaxed as she spread her feet apart a bit, though she had her arms crossed. So he was coming to Blue Pegasus to ask around because he was playing hero. Fiore did need heroes, so that wasn't necessarily a bad thing. Cerys closed her eyes for a short moment, letting out a sigh. "The source? The source is simple," she informed Raven. "The source is people who were power hungry and didn't care who they stepped on to get what they wanted. Both of these new groups of trouble makers are claiming they should rule Fiore for different reasons though."

Cerys tapped her arm, a bit agitated at the thought. She was personally invested in a lot of this because she had to protect her friends from people who wanted to hurt them simply for wanting to be a part of a guild and have people to support them. No matter what reason they claimed, they were wrong. Cerys  closed her eyes again, trying to not get overly worked up. "Some Shadow Lord from Shadow Heart thinks he should be in charge of things by virtue of not being the people currently in charge, from what I can tell. On the other side, some woman with the last name of Tallison thought the Council wasn't being hard enough on people and declared those who weren't supporting her as traitors and started crap."

Cerys shrugged.  "Beyond that, I've been cracking a few skulls and seeing what I could find out for my own next move. I'm not just going to sit around and let harm come to us again. I know it could have been a lot worse, but I need people to be able to sleep at night without worrying something bad will happen to them."
Blue Pegasus B





Posts

: 68



"I agree," Raven stated with the last statement. It was his goal to make sure people could sleep safely at night. It was also his goal to ensure they had a choice, and that they were guided towards not hurting one another. "And it's been too long since they've been able to. The guildless hunt should have been a warning to everyone."

"Shadow Lord and Tallison…" Raven closed his eyes and started thinking. Both were major problems, that wouldn't be up for debate. But he could only go after one at a time. He could go after Shadow Lord… But that would leave the Crusaders unchecked, and they outnumbered the Loyalists and Blue Pegasus combined from what he gathered. And then the guilds would be sandwiched between the then unified Magic Council, and Shadow Heart.

No, he had to go after Tallison. He was hurt by Kotone, but she was bound by a similar mission as him. A tiny smile crossed his face at this realization. Because her boyfriend was Ace of Lamia scale, she would naturally help him fight Shadow Heart. He'd done asking and found out who was in charge to ask questions to, and had found out who Kade was. Fairy Tail was pretty focused on Shadow Heart if Atrum was anything to go by.

Which left that front covered. But this one didn't have a single Dragon Slayer focused on it. He could crush Tallison, and unify the Magic Council. If he was the one unifying it, it would be a force he could trust. ...Mostly. And once the Council was unified, it and Blue Pegasus could crush Shadow Heart. Then they'd have the unified strength to fend of Valland again if need be.

"I guess that means I'm going after Tallison then," Raven opened his eyes again. He hadn't moved, outside breathing. Another crack of thunder lit up the area for a moment. "And that means helping you and the Loyalists I suppose."
_________________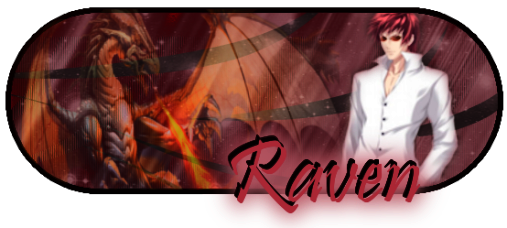 Guildless C





Posts

: 117


Experience

: 100


Primary Magic

: Fire Dragon Slayer


Secondary Magic

: N/A

---



"Directly for Tallison huh? I hope that's not what you intend." Cerys kept her arms crossed, but her stance went from more spread-legged to where her legs were drawn closer together, and she looked like she wasn't sure he was entirely sane. "That seems like a recipe for disaster. Cutting off the head is all well and good, but you have to get through the spines first if you want to live through it. You… do want to live through it, right?" It was hard to tell the way the man talked. He didn't seem like he wanted to die, but he certainly seemed lost on what he wanted to live for, beyond some vague mission he didn't mention.

Cerys yawned. Despite his excitable words, the young woman was starting to get tired. She'd been up all day, and used a decent amount of her magic fighting some bandits Raven had never spotted due to being taken care of at some point. She wasn't the strongest Ace, and she wasn't the most experienced. She'd been chosen for having the heart and will to keep her family safe. Her predecessor had been stronger, but… everyone had agreed new blood needed to come in. He would still be around helping, but a new face – an up and coming star – was exactly what the people needed if the guilds wanted to show that they had people willing to step up and take on responsibility.

Cerys was actually pretty sure she was one of the weaker people ever to become the Ace of a guild. She hoped her brains would help her overcome whatever shortcomings in raw power she lacked. "At any rate… I really need to turn in. Tomorrow's going to be a busy day back at Blue Pegasus," she informed Raven, sliding back down the wall and laying down on her side next to the fire, using her left arm as a pillow as she looked at Raven. "You're welcome to come along. I might get whisked away the moment I walk in though. No rest for the wicked, you know."

_________________
Blue Pegasus B





Posts

: 68


Experience

: 79


Primary Magic

: Blood Magic


Secondary Magic

: Explosion Magic

---



"I'll figure something out," Raven shrugged from where he sat. He was a problem solver so he wouldn't die. No.. The issue wasn't whether he would make it or not. It was about what to do after he dealt with Tallison. And also how to get to her. He still didn't have enough information… But he had a strong lead now. It had given him a direction and a goal. That's more than he had before.

"Well, I'll let you sleep then," Raven chuckled after her comment. He wanted to say something like aint that the truth. But he decided against it. Instead he closed his eyes and leaned back. "I wouldn't want Blue Pegasus' Ace to be too tired to keep up with her guild. After all, I'm sure they're rather tiring to keep in line in these dark times."

And with that he cast one last longing glance at the fire. He really wished he could eat at least part of it. But that wasn't going to happen it seemed. Well, there was always another time. After all, fire was easy to make. And that fire probably didn't taste all that great. At least that's what he told himself to make himself feel a little better about it. Not that it helped much, but at least he had tried to do something. "Rest well."

_________________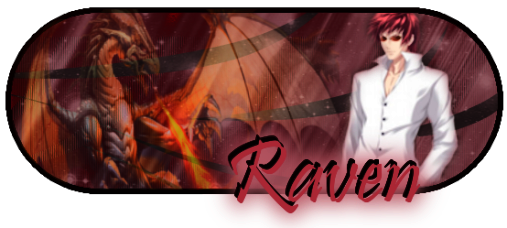 Guildless C





Posts

: 117


Experience

: 100


Primary Magic

: Fire Dragon Slayer


Secondary Magic

: N/A

---



Cerys nodded to Raven before rolling over, her back to the dragon slayer as she faced the fire. She was tired, and she had a lot to think about, herself. Her family at Blue Pegasus counted on her, but she was also trying to look out for anyone else she could along the way. She hoped Raven would take care of himself. He seemed overly cocky, wanting to go straight after the leader of an organization. She'd had to spend enough time in the last week talking to the council to know that it would be foolhardy to try, with the intelligence she'd managed to gather.

"Goodnight, Flametongue," she told the man as she brushed her hair out of her eye and adjusted her head so that she would feel more comfortable on the hard wooden floor. She'd make do. It was better than being trapped in a tent in weather like this.

The next morning, things were wet, but most certainly easier to travel in than it would have been the night before. Cerys and Raven traveled to Blue Pegasus together, but just as predicted Cerys was pulled aside upon entering, a frantic young man grabbing her by the arm and yanking her off to the side. "Good luck!" she waved back as she was pulled off without much of a struggle. Cerys was about to embark on yet another job for her guild. Raven, meanwhile, had his chance to speak to Guild Master Jora. No rest for the wicked indeed.

_________________
Blue Pegasus B





Posts

: 68


Experience

: 79


Primary Magic

: Blood Magic


Secondary Magic

: Explosion Magic

---



Page 3 of 3 •
1, 2, 3
Similar topics
---
Permissions in this forum:
You
cannot
reply to topics in this forum